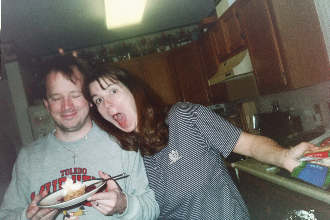 Ray asked for a funny face, Daddy wasn't very cooperative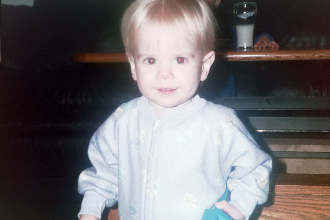 Maggie has learned what the camera does. She is everywhere it is. Good thing she is so beautiful.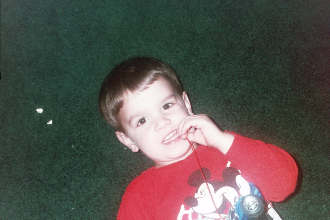 If you need a good Picture of Matt, here you go. It doesn't get much better.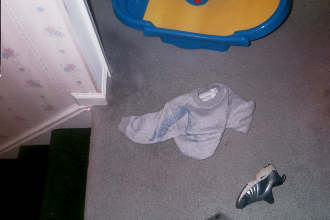 I think Matt stole the camera, move along....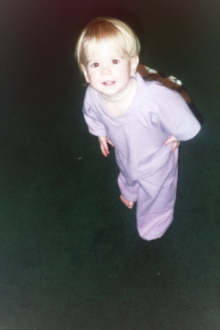 Guess what word Miss Ham learned?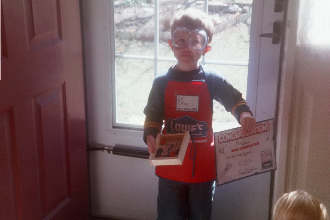 Lowe's has a workshop for children, they gave Ray the goggles and apron and the materials.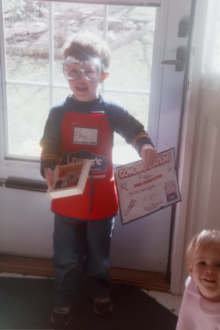 He earned the certificate himself. Note cheese girl in the corner.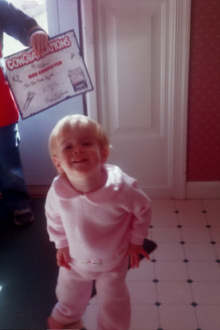 One picture is all you get before she comes running. She loves the camera.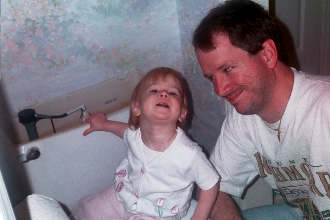 She is into everything these days. Don't tell her she is only 14mths, she is helping daddy.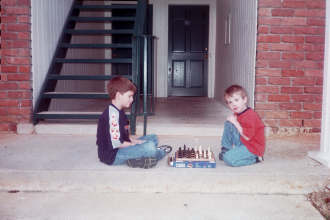 Ray and his friend Drake playing chess in front of the apartments.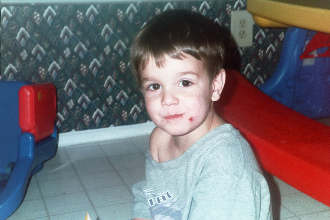 I'm sure he was doing something he shouldn't have been or he wouldn't have sat still for this.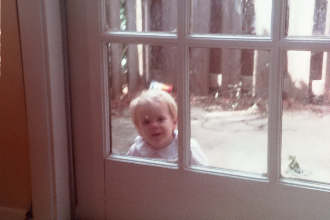 Miss Smarty Pants walked out and shut the door behind herself, then couldn't get back in.
---
Last revised: 10/15/09