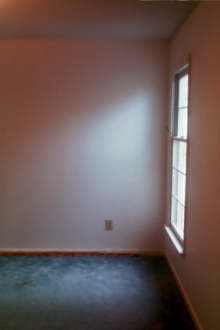 This is a view of the corner of Ray and Matt's new room before we added a little color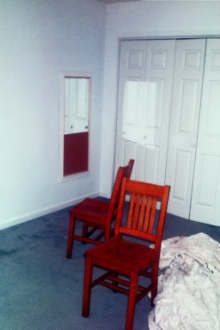 This is the other side, not exciting yet. Just wait.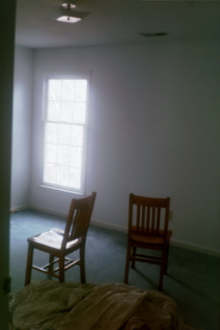 This is the view from the doorway, I can't figure out how to delete in this program. Work with me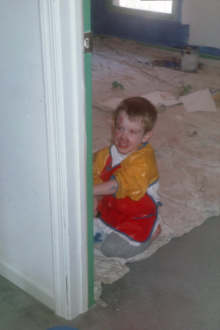 Ray wanted to help roll the walls, he did a great job, this was the day after.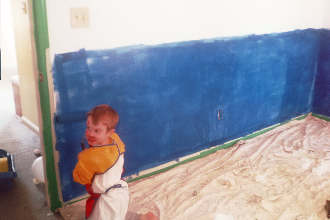 Pretty impressive for a little squirt eh? Hey Uncle Rob, need any summer help?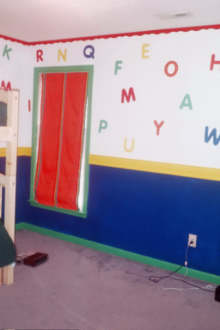 We started 1/26 and ended 2/24. Not bad for weekend night work.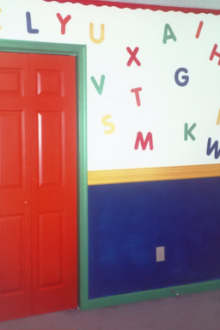 This is the closet and wall behind the door, which is also orange. Ray's favorite color.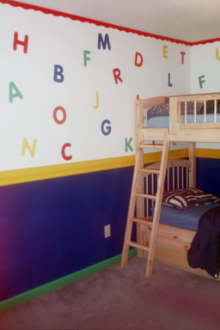 We got them a nice Bunk Bed set. Ray loves it. Matt is still thinking about it.
---
Last revised: 10/15/09