Ray's Birthday Party, 2003
For Ray's sixth birthday, we took several of his friends to play laser tag. I am not sure who had more fun, the kids or the parents.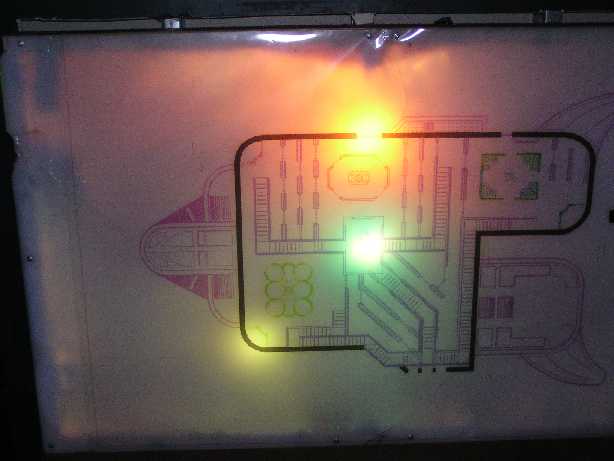 This is the map of the "battlefield".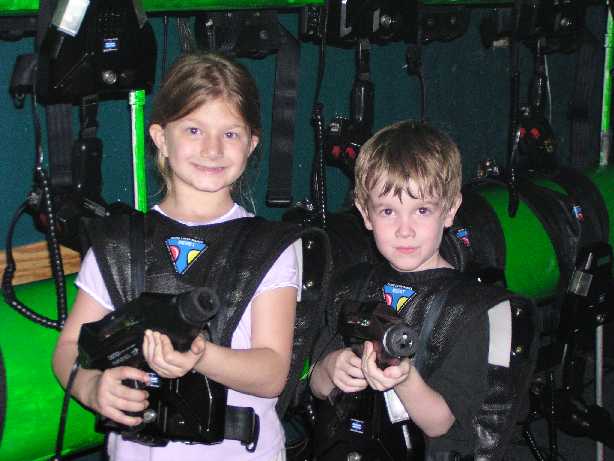 How would you like to meet Ray and Kayla in a dark alley?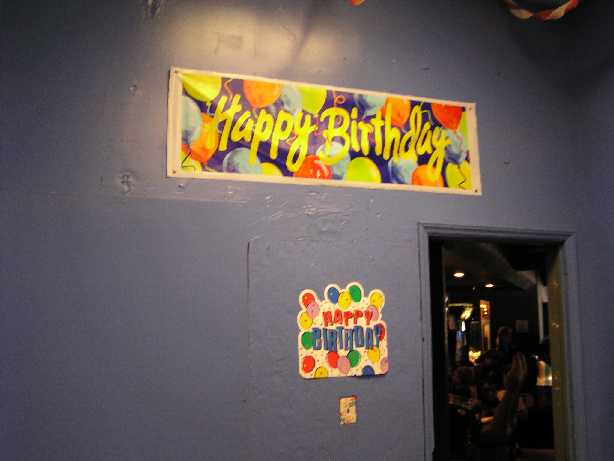 The Laser Tag place has special party rooms.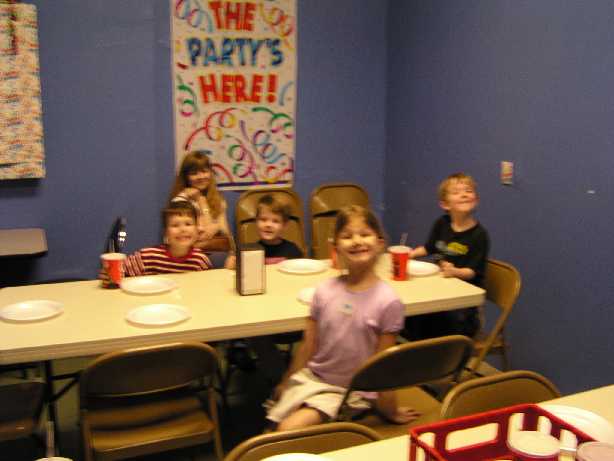 Here are half the kids.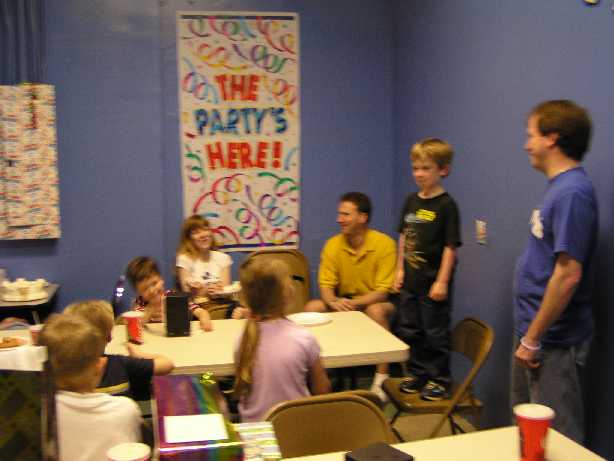 Everybody sang to Ray.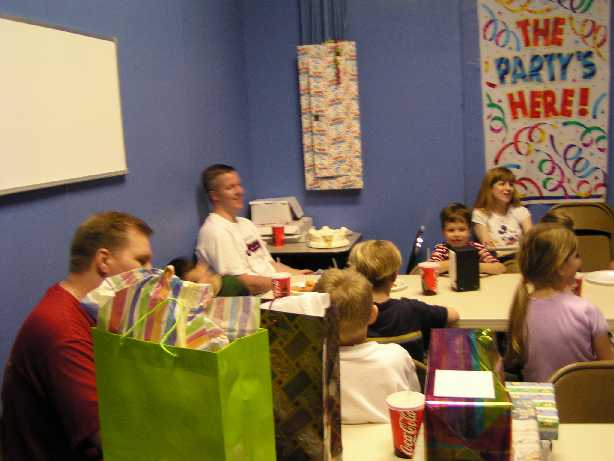 Here are more kids.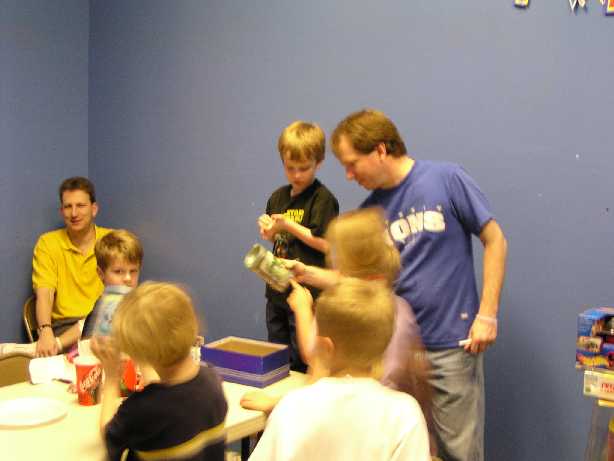 Ray opening some presents.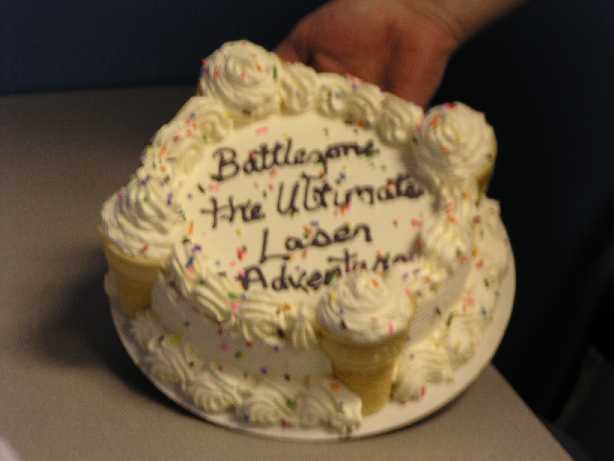 They even provide the cake.
---
Last revised: 1 Sep 03