First Communion (May 2005)
There is no way we only got two pictures on this special day. Ray had a big party with a lot of family and friends on his special day. Mike will find the rest and get them posted.
Ray is looking good before Mass.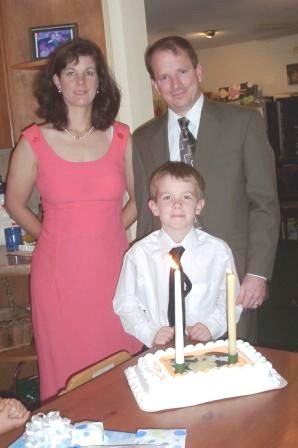 Nice picture.
---
Last revised: 16 Oct 04