April 2007 - Spring Break (April 2007)
April was a busy month, heck they are all busy. But this year we had planned a Spring Break trip to Florida with the kids. Due to the timing, we also decided to list our house for sale while we were gone.
Joanne spent a ton of time getting the house ready, it looked fantastic when we walked out the door to head to Kentucky. Yes, Kentucky. For those of you who never got to visit, here are a few photos from the Realtor website. Hopefully our new location in Georgetown KY will allow for you to come by and see the new house in person.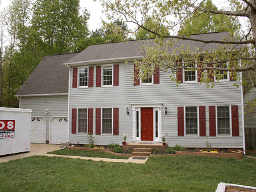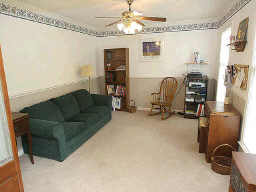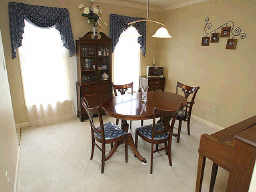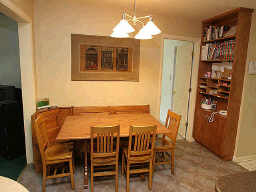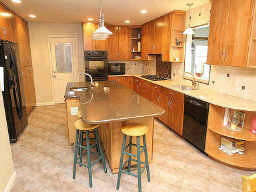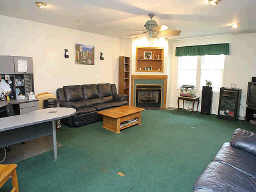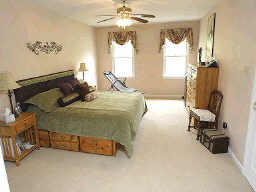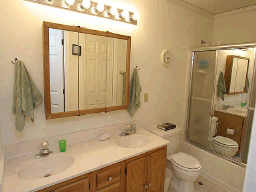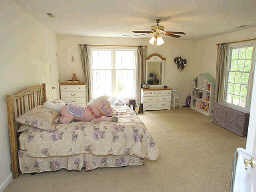 We headed north to Kentucky to do a walk-through of the new house before the dry wall goes up. This allowed us to add some outlets and move any light switches. Here are a few pictures from the house. As you can see, the roof is on, we have a garage floor, and Mike needs to keep his day job. We spent 2 days in Kentucky going to the pool, Mike's office, and the horse track.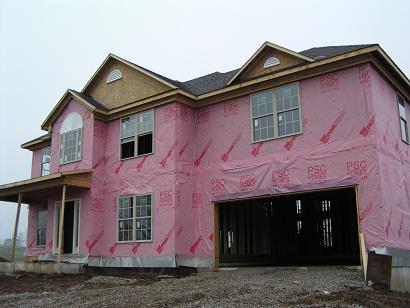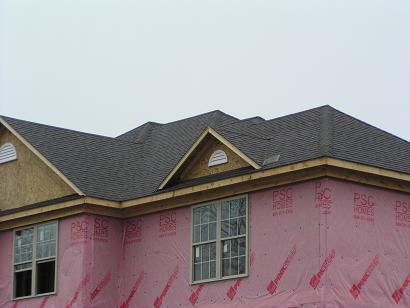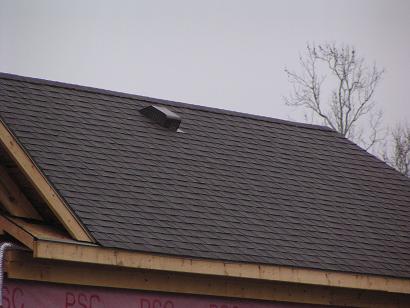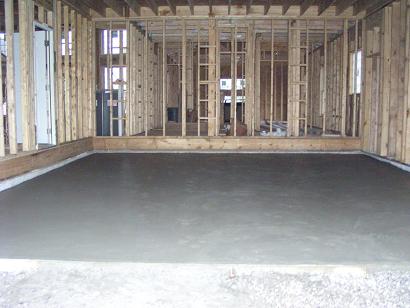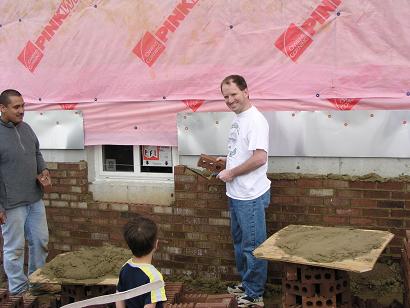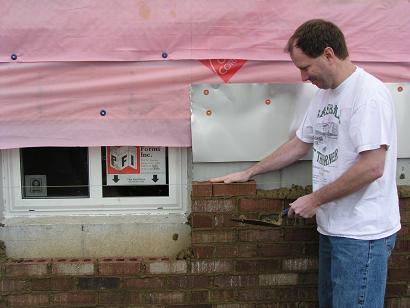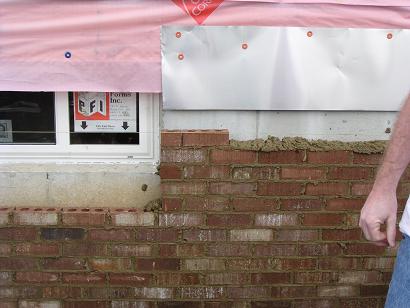 Not so good.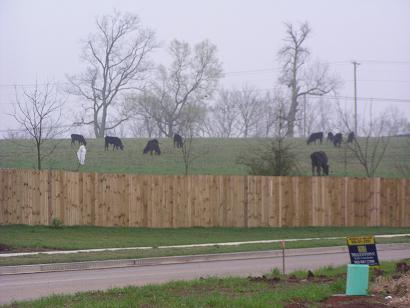 This is across the street. We are on the edge of Georgetown.
After Kentucky, we went to Florida. We spent a nice Easter Sunday with about 25 friends and family in Tampa. We then went to the Nickelodeon hotel in Orlando until Thursday.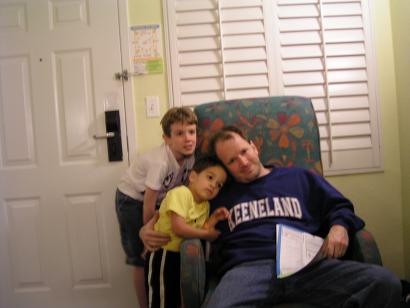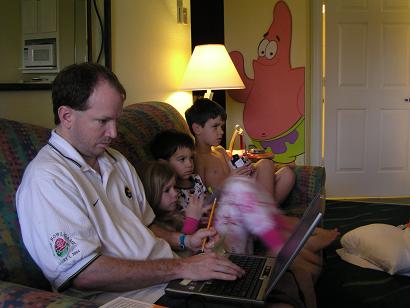 In between adventures, we spent some time in our SpongeBob Squarepants room.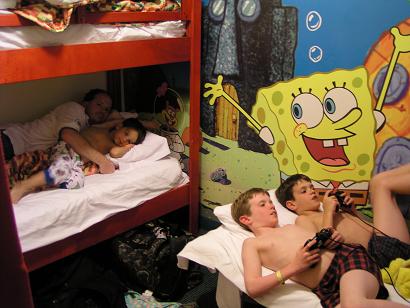 Ray and Matt are playing PlayStation in the kids room while Mike and Joe watch from the bottom bunk.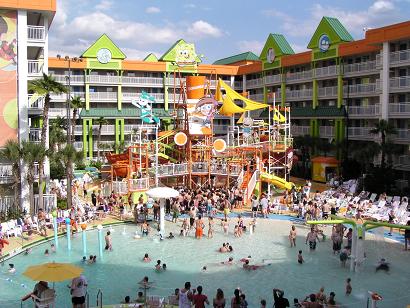 Here is one of the pool areas.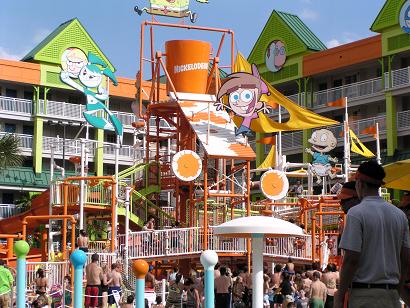 The giant bucket drops green slime on everyone standing underneath twice a day.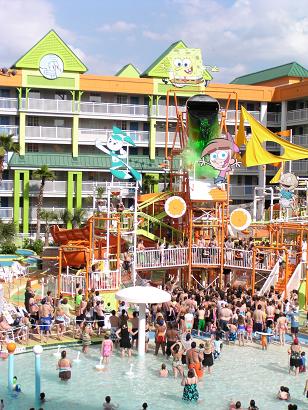 Here comes the slime.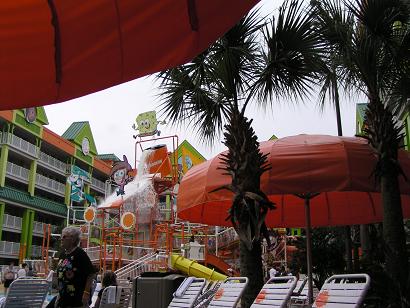 Every 20 minutes, when it isn't dumping slime, it dumps water.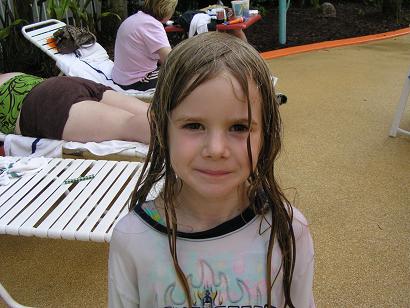 Maggie got dumped on.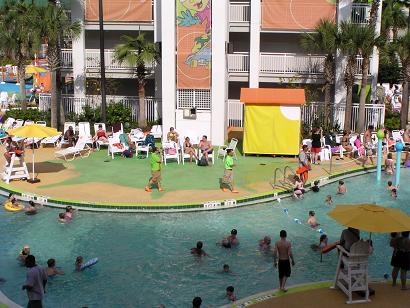 Twice a day, the 2 guys in green came out and put on game shows for the kids to participate in.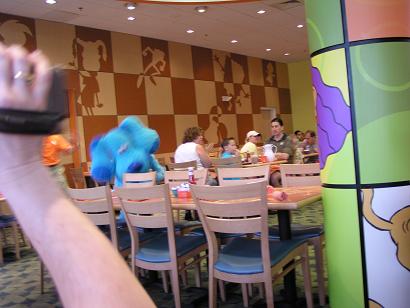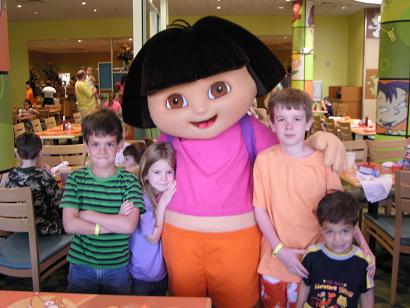 On Thursday morning, we went to the character breakfast. Blue and Dora were a big hit.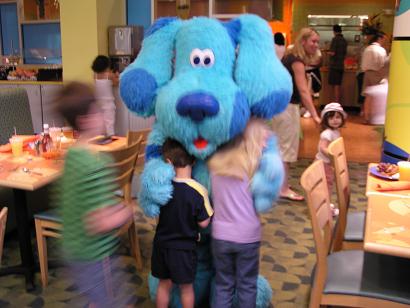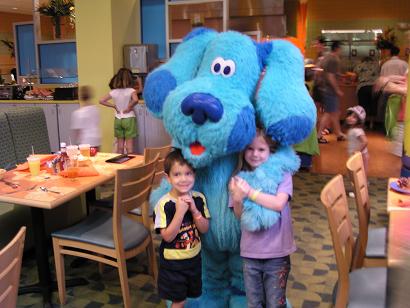 Maggie and Joe were thrilled to see Blue.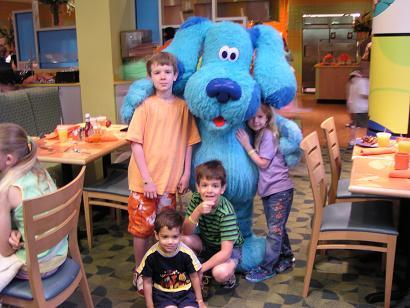 OK, everyone was.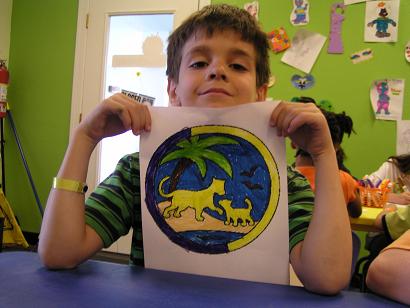 They also had "non sun" activities such as coloring, foam art, and play-doh making.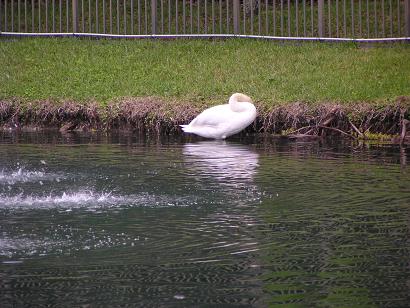 A giant swan lived in the pond between buildings.
On Thursday, we drove back over to Tampa Bay to spend a day with Mike's parents. We stopped at Dinosaur World on the way. I can't believe we didn't get any pictures of the actual dinosaur statues. There were videos and a number of cool displays.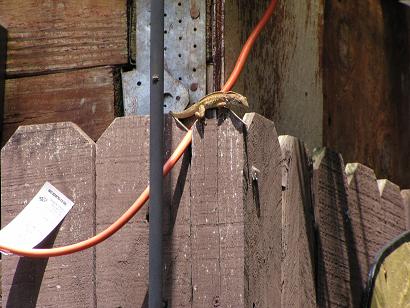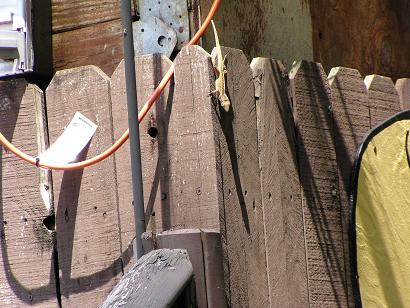 It even had a bunch of living lizards running around.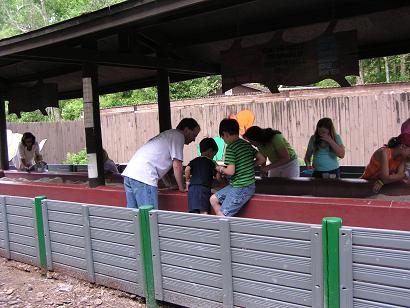 Joe, Matt, and Mike dig for fossils. We found a number of teeth and pieces of amber.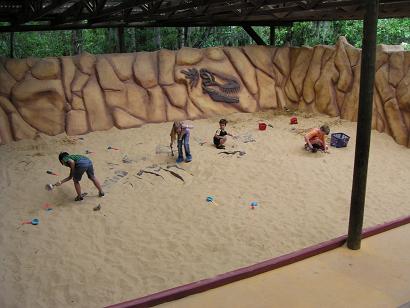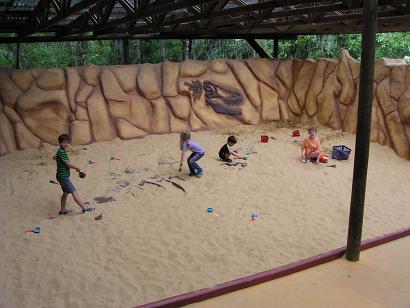 They also had a giant sandbox that the kids could "dig up" a skeleton in.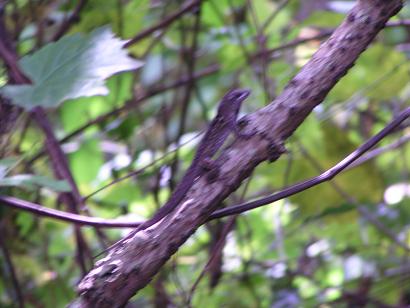 Another lizard.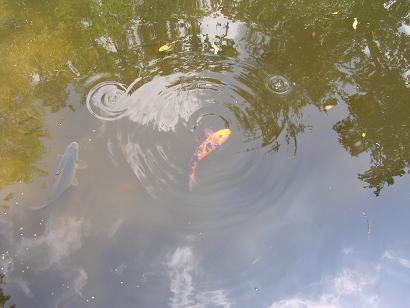 Some big fish also.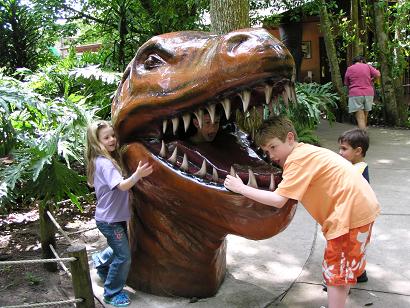 Ray is being eaten by the dinosaur head. Matt is being swallowed.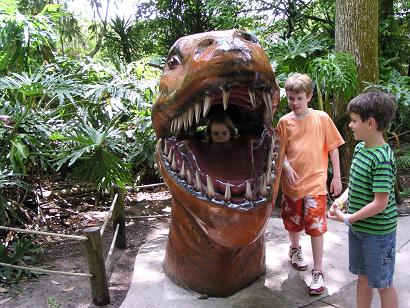 Then Maggie...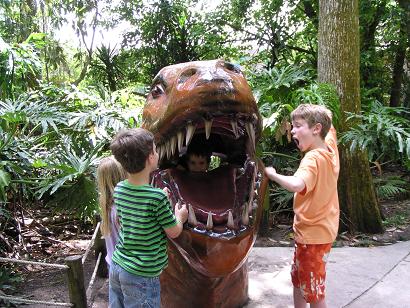 ...and of course, Joe.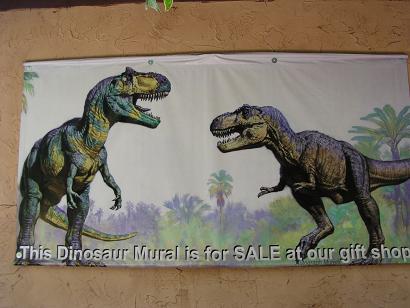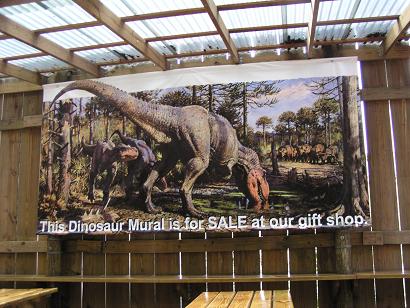 What attraction is complete without a gift shop?
Our last adventure was to Clearwater Beach with Grandma and Grandpa. We got some great shots of the sunset with Maggie and Joe in the foreground.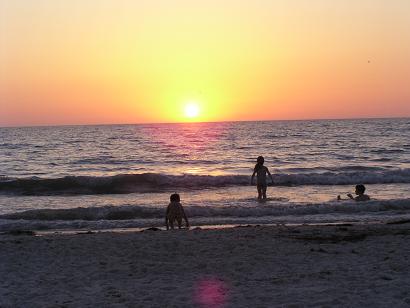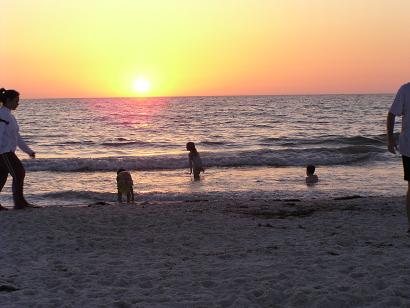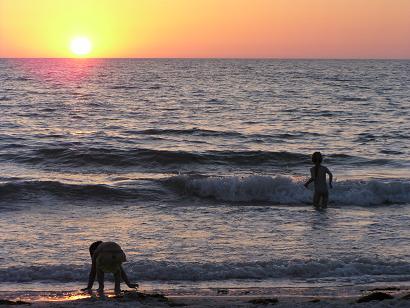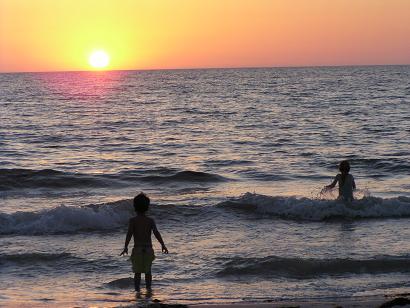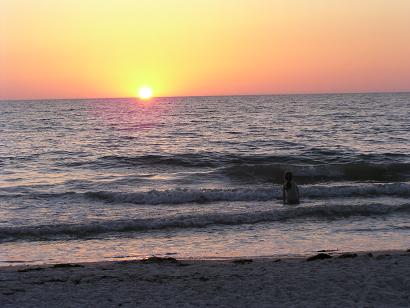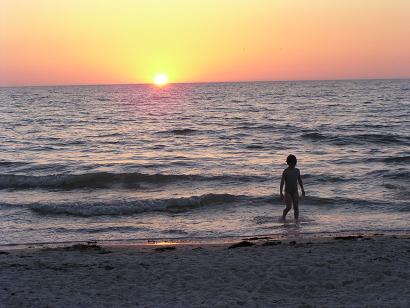 After the sunset, we went to dinner at Frenchy's. We then got to bed early, up the next day at 6:30am, and a 12 hour drive home.
If you remember the beginning of the week, we listed our house for sale right before we left. We reached agreement on a sale during the week and the house is under contract. We will close on June 1 and move June 15, just like we had hoped to.
---
Last revised: 1 Jan 07