May 2007 - Amazing Birdhouse (May 2007)
One of my buddies at work has quite a workshop at his house. He decided to enter a contest this year to build a birdhouse. The results are amazing.... needless to say, he took first place.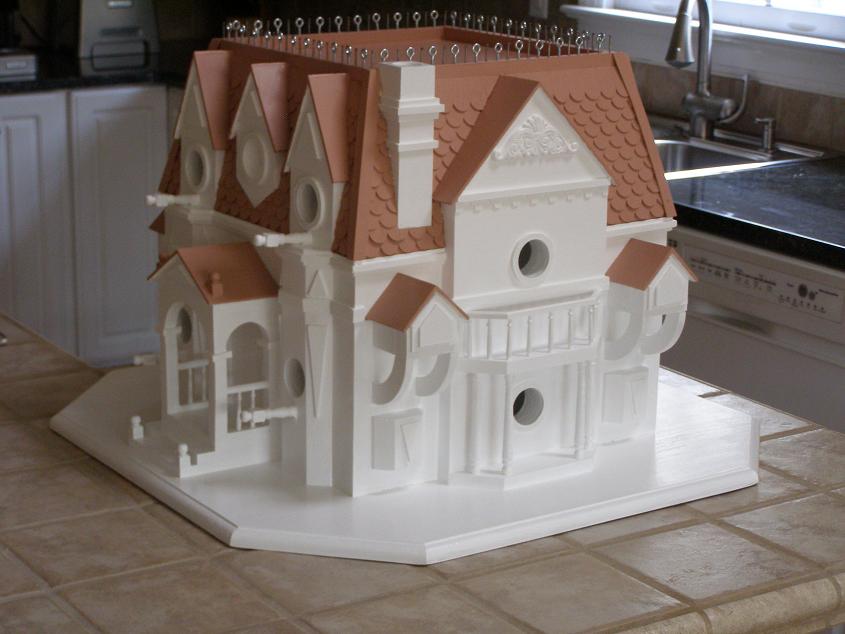 Every piece done by hand.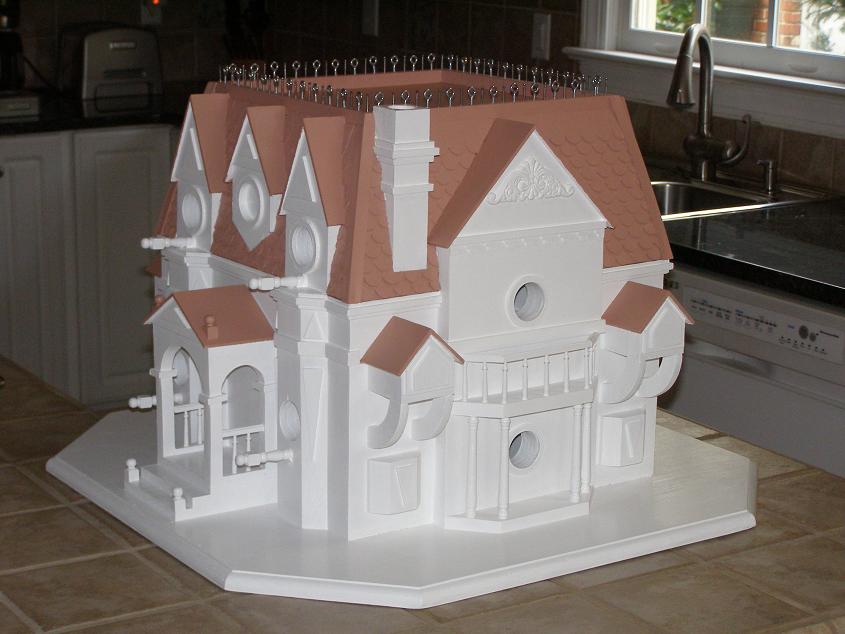 Over 200 shingles glued individually.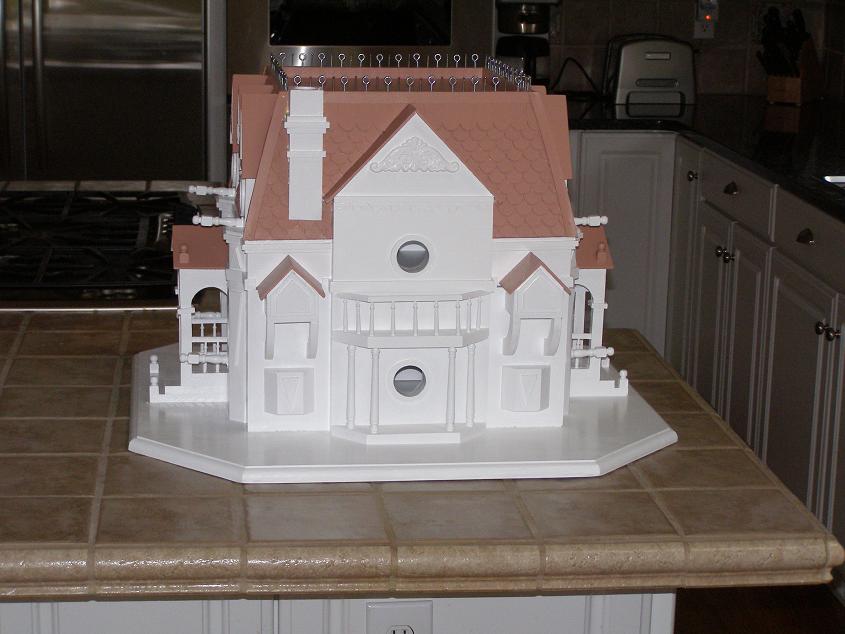 Isn't that amazing!!!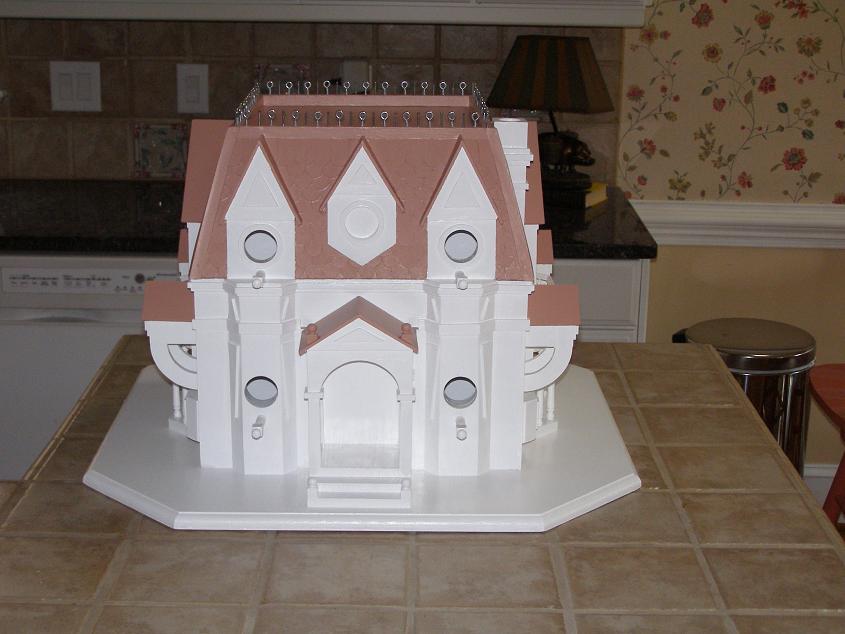 This is the front.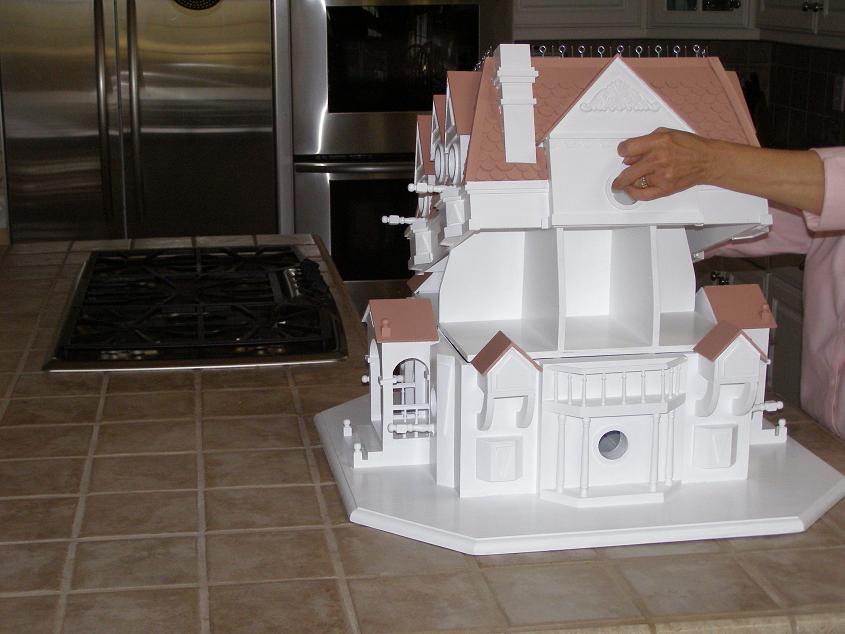 One of the rules was that it had to come apart for easy cleaning.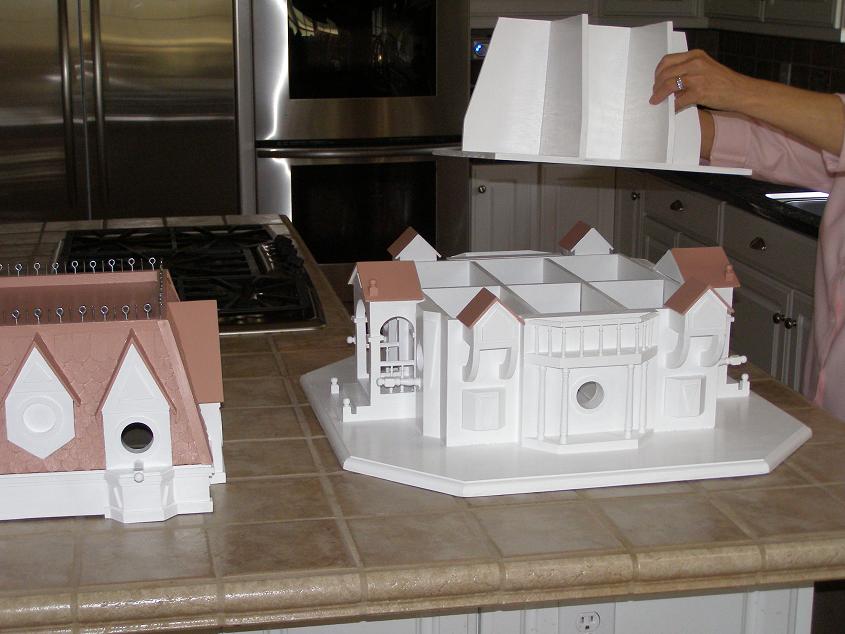 Both pieces come out.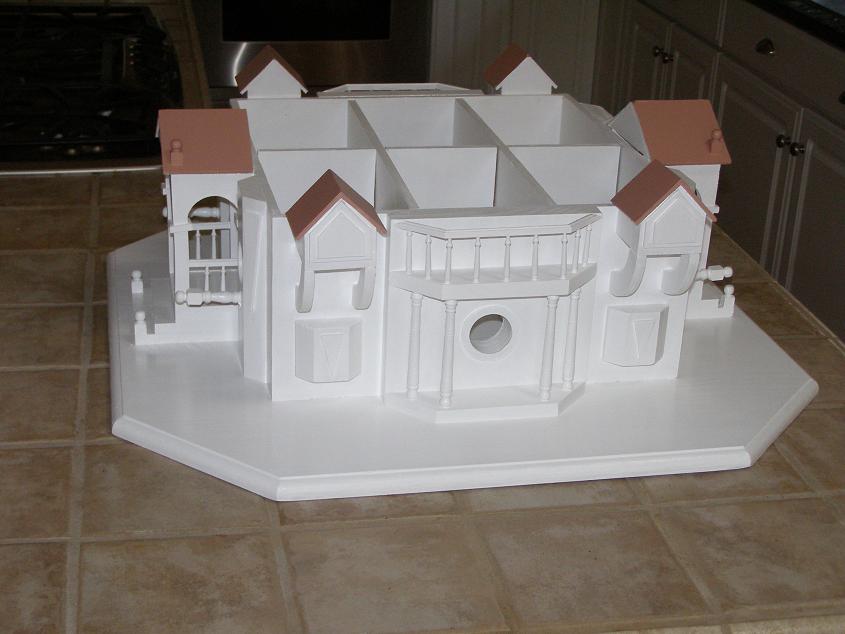 A house fit for a king. There are 12 rooms.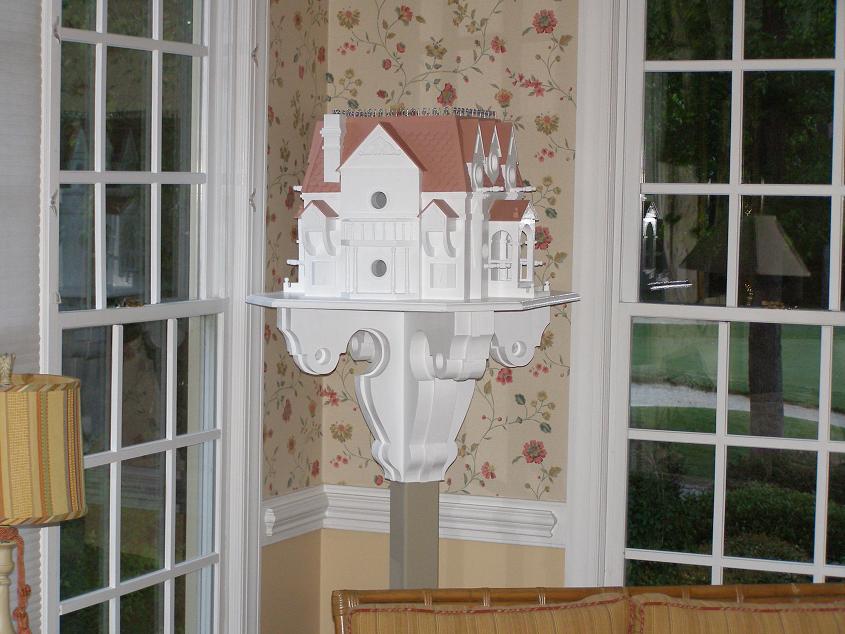 More than 200 hours of work. Much too nice to keep outside.
---
Last revised: 1 Jan 07