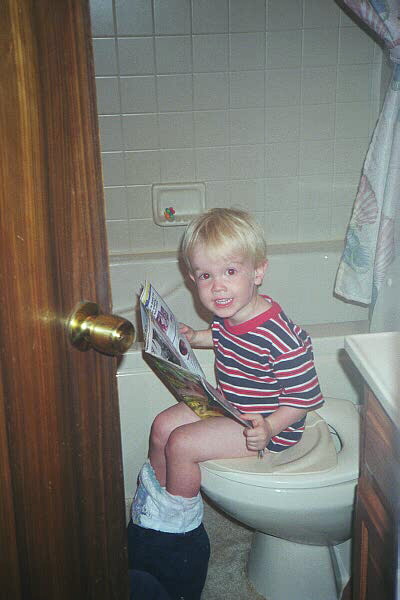 Ray is doing great!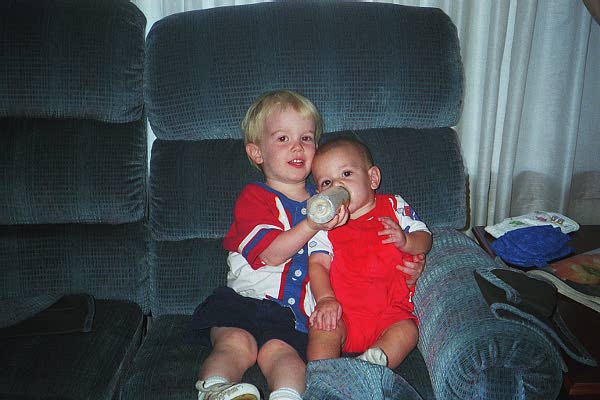 Ray helps out with the feedings.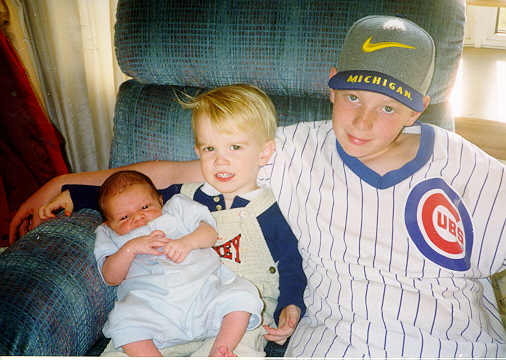 This is my favorite.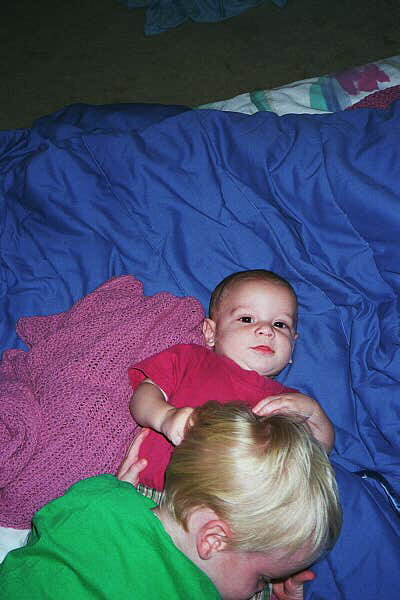 Matt gets a hug from Ray.
Ray entertains Mike, Michelle, Ray and Jack!
Ray plays in the pool at Memere and Pepere's house.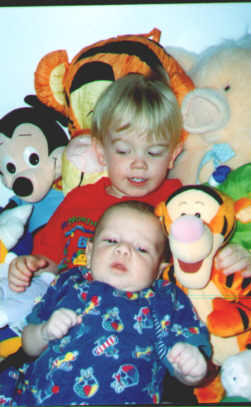 Kind of reminds you of ET, huh?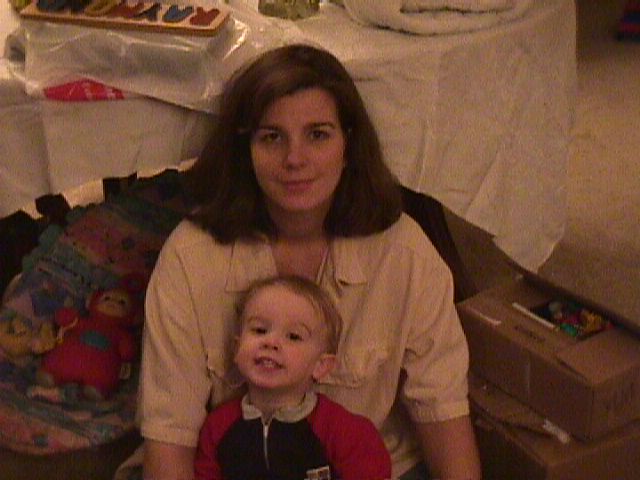 I like this one!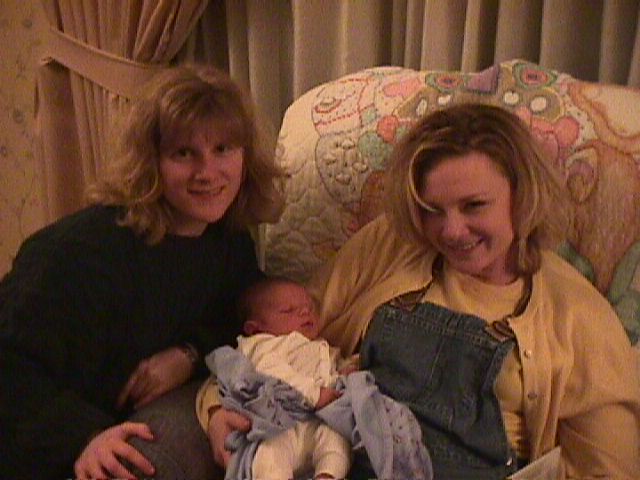 Cuddin' Molly (right) and Sister Laura stop by.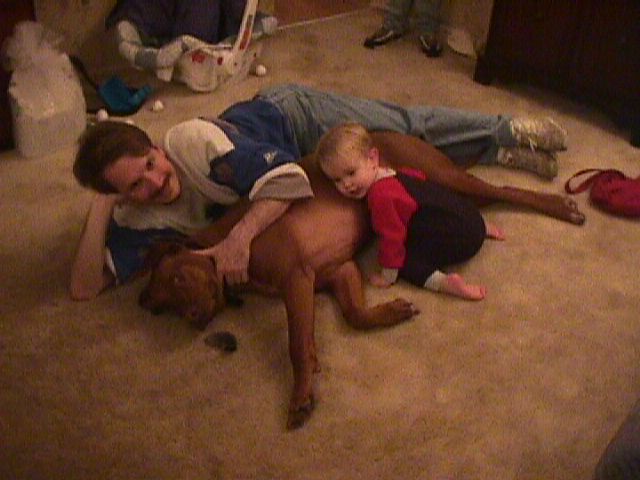 Here is a good one of Jack and Ray!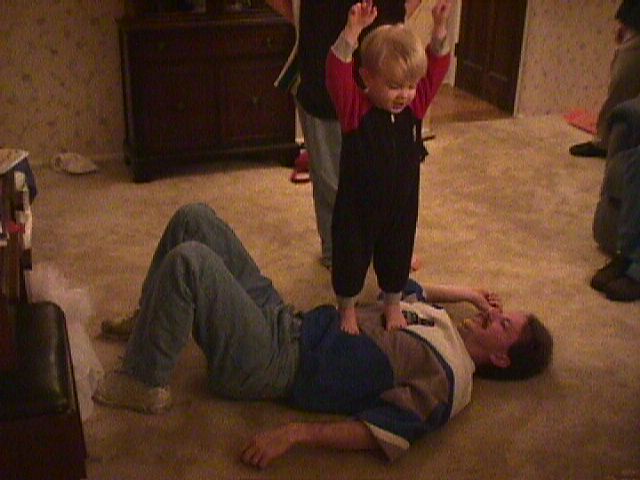 Ray like to jump on daddy.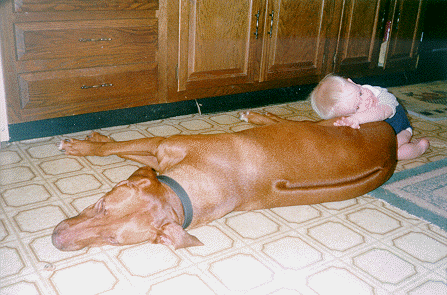 This is an older picture of Ray.
---
Last revised: 10/15/09